Long Island Domestic Violence Attorneys
Experienced Criminal Defense Lawyers Helping Clients through Emotionally Trying Cases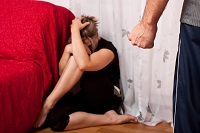 Arguments are a part of family life. But when those arguments grow so heated that they turn violent, the law may intervene. When you break domestic violence laws in New York State, the penalties can be severe, including:
Incarceration
Fines
Mandatory counseling

Mandatory anger-management classes
Forced changes to child custody arrangements
Furthermore, domestic violence charges leave a stain on your public and professional reputation.
If you are accused of domestic violence, the police do not delay their investigation into the matter. Do not delay building your legal defense. Contact an attorney who is well acquainted with the domestic violence laws and procedures in the jurisdiction where you live. In Nassau County or surrounding areas, contact Collins Gann McCloskey & Barry PLLC.
In Legal Terms, What Constitutes Domestic Violence?
Many people mistakenly believe that domestic violence, by definition, only occurs between spouses. In reality, the phrase encompasses many forms of abuse involving individuals who know each other, including:
Spouses
Ex-spouses
Domestic partners

Parents and children
Boyfriends and girlfriends
Fighting Domestic Violence Claims
The court of public opinion often considers individuals charged with domestic violence guilty long before the facts of a case come to light. Similarly, prosecutors often care very little about actual guilt or innocence, and focus only on securing guilty pleas. This reduces their caseload while improving the public's perception of them.
To protect yourself against these negative outcomes, you must begin by taking the accusation leveled against you as seriously as possible. An experienced criminal lawyer can be your most valuable asset during your ordeal.
In fact, aggressive and skilled legal representation can help someone accused of domestic violence charges in many ways. Your attorney can:
Fight to have the charges against you dropped or reduced
Negotiate reductions in sentencing
Negotiate alternative forms of sentencing, such as counseling or probation
There are about four million victims of domestic violence every year, and those who are truly guilty of such crimes should not escape punishment. But often the charges are inflated or the facts are twisted, and sometimes the punishments are too harsh or are otherwise inappropriate. Further, there are many American citizens wrongfully accused of domestic violence. Do not attempt to clear your name or fight for your legal rights alone. Get experienced legal help from a dedicated law firm like Collins Gann McCloskey & Barry PLLC as soon as possible.
Experienced & Knowledgeable Domestic Violence Defense Attorneys
If you face domestic violence charges in Nassau County, do not take your situation lightly. The Long Island criminal defense law firm of Collins Gann McCloskey & Barry PLLC can help you develop a winning legal strategy to defend your rights.
Contact us online or at (516) 218-5131 today.
Rick Collins was amazing both as my attorney and counselor in every sense of the word. - V. S. M.

You made sure I got the best outcome possible and I am extremely grateful. - Matthew

Rick Collins is definitely the man you want standing in your corner. - Steve

The outcome was better than we all expected. - John C.

Great People with Strong Legal Expertise - Garrett K.
SEVEN FIGURE SETTLEMENT MOTOR VEHICLE ACCIDENT

CHARGES DROPPED WITHOUT ARREST RAPE ALLEGATIONS

CONVICTION VACATED AND CHARGES DISMISSED DEPORTED AFTER GUILTY PLEA IN 2005

SIX FIGURE SETTLEMENT JOGGER HIT BY MOTOR VEHICLE

DISMISSED DRUG CASE

DISMISSED INTOXICATED DRIVING CASE

DISMISSED FELONY DRUG CASE

JURY ACQUITTAL 84-COUNT INDICTMENT

DISMISSED AGGRAVATED HARASSMENT

JURY ACQUITTAL ARMED ROBBERY